Support
From SprezzOSWiki
Mailing Lists
The low-traffic sprezzos-announce Google Group features moderated announcements.

You are strongly advised to subscribe to sprezzos-announce.

The sprezzos-dev Google Group covers development discussion.

It also receives copies of all Bugzilla mail.
It also receives copies of all commits.
This mailing list is quite data-intense.

The sprezzos-users Google Group covers all other discussion.
Paid Support
Custom development and SLA-driven support for SprezzOS is available from Sprezzatech, the SprezzOS Project's commercial governing body and primary sponsor.
Bugs
Bugs can be filed in our Bugzilla. Bugzilla will automatically mail changes to sprezzos-dev, so it's pretty much a superior place to report problems.
{{#switch:|subgroup|child=|none=|#default=
}}{{#if:The Woefully Incomplete SprezzOS Handbook (bold indicates content)|{{#if:|<th scope="col" style="border-left:2px solid #fdfdfd;width:100%;|}}{{#if:|{{#if:The Woefully Incomplete SprezzOS Handbook (bold indicates content)|}}}}{{#if:* Why SprezzOS?}}{{#if:|}}{{#if:Meta|<td style="text-align:left;border-left-width:2px;border-left-style:solid;|{{#if: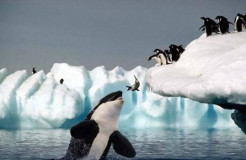 |}}}}{{#if:* Booting}}{{#if:Environments|<td style="text-align:left;border-left-width:2px;border-left-style:solid;|}}{{#if:* Firmware
Networking|{{#if:The Woefully Incomplete SprezzOS Handbook (bold indicates content)* Why SprezzOS?
KernelSecurityConsult further resources from among Debian documentation.|{{#if:The Woefully Incomplete SprezzOS Handbook (bold indicates content)* Why SprezzOS?}}}}
{{#if:{{#switch:|plain|off=1}}{{#if:Handbook||{{#switch:|subgroup|child|none=1}}}}|{{#ifeq:|off|{{#ifeq:|plain|

 

}}|{{#ifeq:|plain||

 

}}}}|{{#if:Handbook||

Error: No name provided

}}{{#ifeq:|plain|

 

}}}}

The Woefully Incomplete SprezzOS Handbook (bold indicates content)

{{{above}}}

{{{imageleft}}}

Meta

Environments
Hardware
Software
Admin
{{{group6}}}

{{{list6}}}

{{{group7}}}

{{{list7}}}

{{{group8}}}

{{{list8}}}

{{{group9}}}

{{{list9}}}

{{{group10}}}

{{{list10}}}

{{{group11}}}

{{{list11}}}

{{{group12}}}

{{{list12}}}

{{{group13}}}

{{{list13}}}

{{{group14}}}

{{{list14}}}

{{{group15}}}

{{{list15}}}

{{{group16}}}

{{{list16}}}

{{{group17}}}

{{{list17}}}

{{{group18}}}

{{{list18}}}

{{{group19}}}

{{{list19}}}

{{{group20}}}

{{{list20}}}
{{#switch:|subgroup|child=

|none=|#default=
}}{{#ifeq:|Template|{{#ifeq:|child||{{#ifeq:|subgroup||{{#switch:support
|doc
|sandbox
|testcases =
|#default = {{#switch:
 |plainlist
 |hlist
 |hlist hnum
 |hlist vcard
 |vcard hlist = 
 |#default = hlist
 }}
}}

}}}}}}